IN STORE PICK UP AVAILABLE AT CHECKOUT & Free shipping on orders $125 and over
Login
Log in if you have an account
Dont have an account? Register
Devil's Larder Rootbeer Bitters: Whisk Sips Video Cocktail Series
16 Jun 2020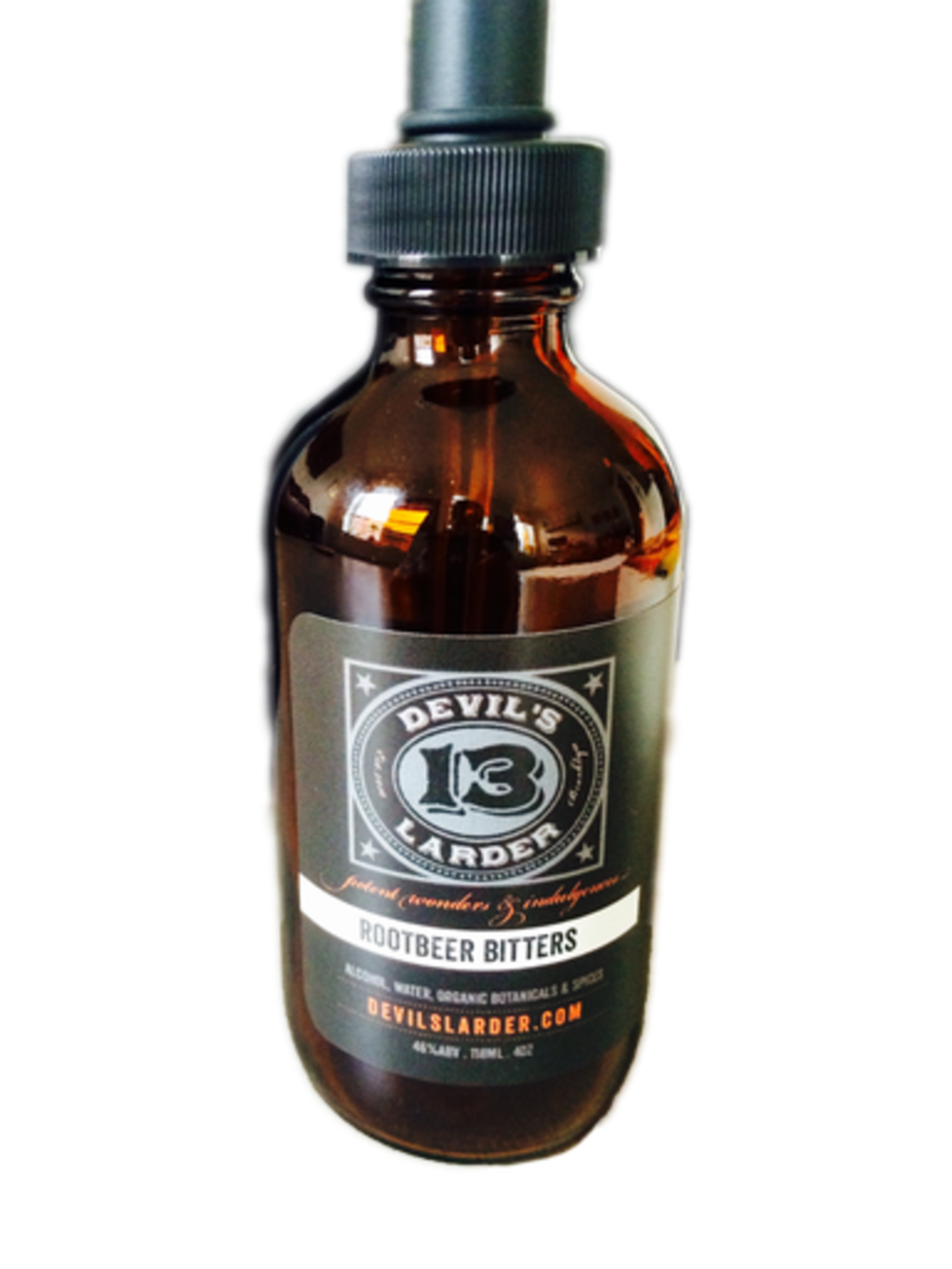 Devil's Larder's Story:
Devil's Larder bitters are made by hand in small batches in Brooklyn, New York. The company's founder, Steven Hubbell, is the chef at The Farm on Adderley. He has had the great fortune to work for several high end restaurants with progressive bar programs over the years. Much of his inspiration comes from the talented bartenders and great bar programs he's worked so closely with throughout his career.
Always a lover of cocktails, he started building up his home bar and tinkering with different way to take his cocktails to the next level. He was always drawn to bitters but wanted flavors he was unable to find in stores. For that reason, he decided to try his hand at making his own. After lots of experimenting and consulting with a wide range of bartenders, he was able to perfect his recipes and start producing them commercially. Each unique flavor consists of a high proof base spirit and a blend of botanicals and spices.
Root Beer Bitters:
Devil's Larder Root Beer bitters add a quintessential root beer flavor to your favorite cocktail. Made with the same roots & botanicals as actual root beer, this flavor is unmistakeable. They go great with a number of cocktails, and play especially well with dark alcohols like rum or whiskey. Try adding root beer flavor to your favorite old fashioned or manhattan recipe!
Still not sure how you might put Devil's Larder root beer bitters to use in your own home bar? Check out the video recipe below for inspiration! 
Bourbon Root Beer Lift
1 1/2 oz. bourbon
1/2 oz. coffee liqueur
2 to 3 dashes Vanilla extract
1/2 oz. orgeat syrup
1/2 oz. heavy cream
2 to 3 dashes root beer bitters
Soda water
Combine all ingredients, except the soda water, and shake with ice. Strain into a glass and gently stir while adding the soda to achieve a good froth. After it sits for 20 seconds or so add an ounce more soda water to lift the head above the glass. Serve with straw.