IN STORE PICK UP AVAILABLE AT CHECKOUT & Free shipping on orders $125 and over
Login
Log in if you have an account
Dont have an account? Register
Hella Aromatic & Citrus Bitters: A Match Made in Heaven
24 Jun 2020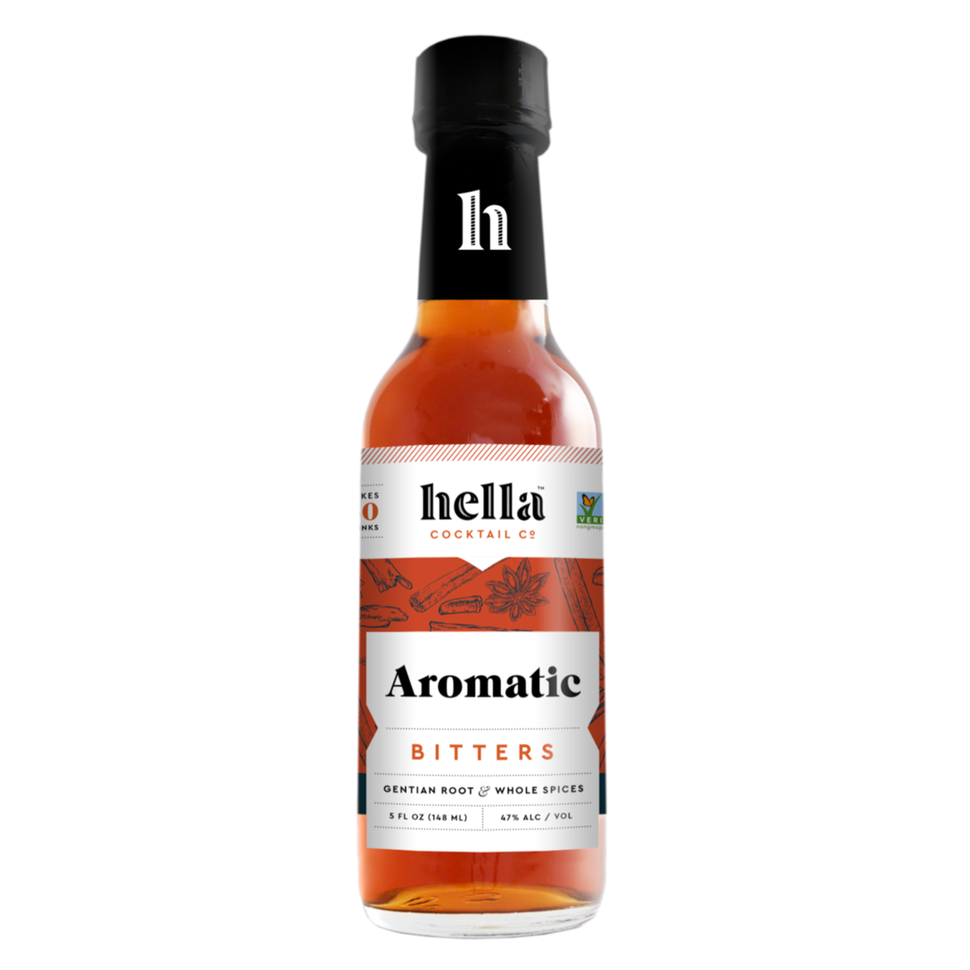 Hella Bitters History
Hella Cocktail Co. is a New York City-based small batch producer of handcrafted cocktail products. It all started in the early 2000s when they started making bitters at home as a hobby. Eventually they went legit. In 2011 they used crowdfunding to raise enough money to officially launch their brand.
With vision, determination, and a commitment to quality, they grew their business from 5-gallon batches of bitters to 30-gallon batches, and eventually invested in two 550-gallon tanks for their new facility in Queens. From there, they've gone on to launch other cocktail products like syrups, mixers, & kits. 
Designed for Home Bartenders
Hella focuses on the home cocktail enthusiast rather than marketing to bars and bartenders. "We want to make bitters for people who don't know what bitters are," says cofounder Tobin Ludwig. For that reason, they've been sure to make all of their cocktail products user-friendly with a wide appeal.
Two of their first, and most popular bitters flavors were their Citrus and Aromatic bitters.
Citrus Bitters
Hella calls their Citrus flavor their "full spectrum bitters". Many bitters companies focus on just one citrus fruit like orange or lime. Hella takes their citrus flavor to the next level. They infuse the rinds of several different varieties of citrus with traditional bittering agents. As a result, their citrus bitters are bold, bright, full-flavored, and they're also incredibly versatile! They pair well with almost any alcohol or cocktail you can think of. 
Aromatic Bitters
Their well-balanced, classic Aromatic bitters are a step above the rest. They include the quintessential aromatic flavors of cinnamon, clove, and allspice with the added depth and zing of black peppercorns and caraway seeds. By combining both wormwood and Gentian root, the bitter finish is interesting and elevated without being overwhelming. 
The classic Manhattan recipe in the video below feature both of these popular flavors.
Hella Classic Manhattan
2 oz rye or bourbon 
1 oz sweet vermouth 
2 dashes Hella Bitters Aromatic
1 dash Hella Bitters Citrus
Combine all ingredients in a mixing glass or shaker. Add ice, and stir for 8-10 seconds. Strain into a chilled coupe glass, or into a rocks glass with ice. Garnish with cherry or orange peel if desired.
Enjoy!