IN STORE PICK UP AVAILABLE AT CHECKOUT & Free shipping on orders $125 and over
Login
Log in if you have an account
Dont have an account? Register
La Chamba Colombian Black Clay Cookware
28 May 2020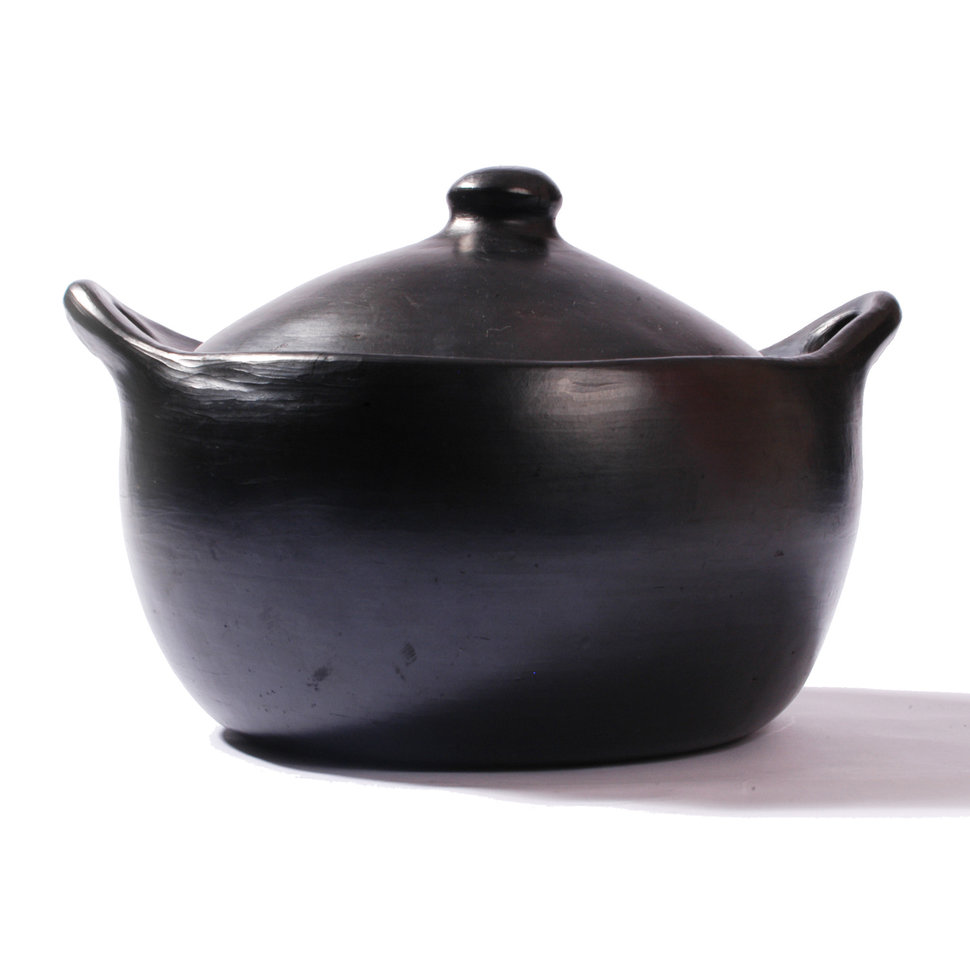 La Chamba is a line of handmade volcanic clay cooking pots with origins that can be traced back at least 700 years. This cookware is made exclusively by artisans and craftspeople in the Colombian village of La Chamba on the banks of the Magdalena River. Each piece is completely hand made using skills and traditions that have been passed down from generation to generation for centuries.
Each piece is formed by hand using a mix of local sandy volcanic clay which is dried in the sun. The pots are then sealed with a special red clay glaze and hand burnished with small agate stones. Once fully dry the pieces are fired on-site in large kilns, and finally they're smoked with organic material to give them their distinctive satin black color. It is unclear when pre-Columbian cultures first started "smoking" their pots, but today the tradition certainly gives these pots an authentic, distinctive and elegant look.
If you'd like to learn more about the process of how these unique handmade pieces of cookware are made, please enjoy the video below.
These unique and traditional pots are not just pretty show pieces though. Clay cookwareis known for even heating and excellent heat retention, and these pots are strong and durable enough to use in the oven and on the stovetop. They also make beautiful and elegant oven to table serving pieces, and since they retain heat so well, they'll keep food nice and warm throughout your meal.
Cooking in clay is a slightly different process than cooking in metal pots and pans. The clay retains heat and moisture, enabling a slow and even, "bottom up" cooking style. Because the clay absorbs moisture, there is less harsh steam in the pot, allowing food to cook in its own juices and stay perfectly moist and tender. Many foods, especially slow cooked beans, emerge from 
La
Chamba
 pots tasting earthier with a creamier texture than they would if cooked in stainless steel.
The natural non-toxic clay used to make these pieces contains mica which makes them extra-strong and durable with excellent thermal shock properties. While these pots are sturdy and durable for cooking, they can be damaged in shipping so we can only offer them to customers shopping in our stores. Unfortunately, we cannot ship them and they are not available through our website.
Please come down to your friendly neighborhood Whisk and check out what we have in stock. You're sure to find a
unique showpiece
that you'll love for years to come.