IN STORE PICK UP AVAILABLE AT CHECKOUT & Free shipping on orders $125 and over
Login
Log in if you have an account
Dont have an account? Register
Soapstone cookware by way of Brazil!
11 Nov 2020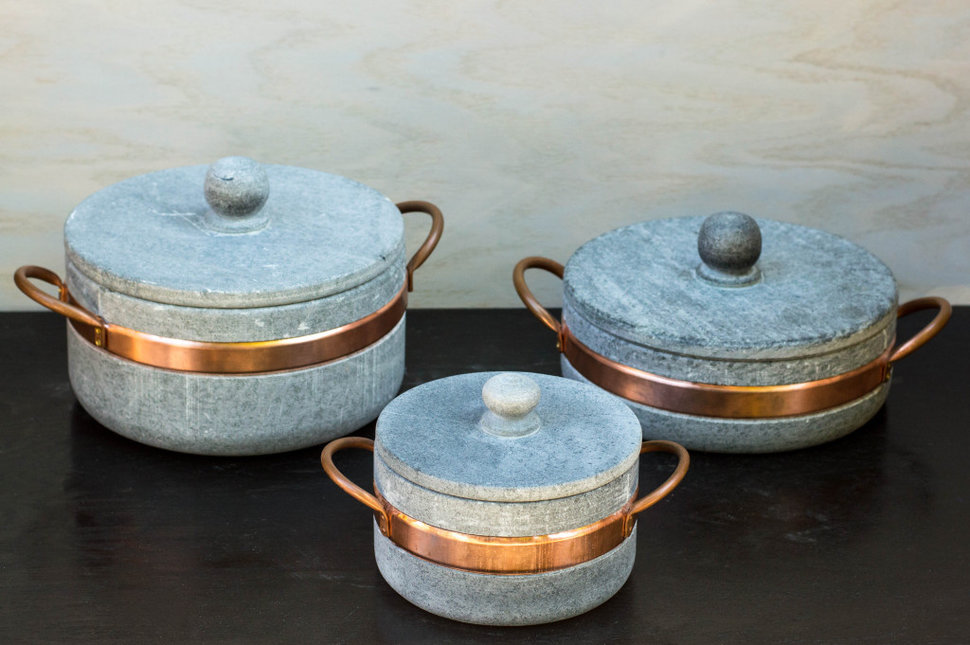 Fall weather always puts me in the mood for rich, hearty, slow cooked meals like braises and stews. While Whisk has several options for braising pans and dutch ovens, one of our newest and most popular lines of cookware also happens to have ancient origins. 
Our soapstone cookware comes to us from Brazil, where it's been used for over 400 years, but people have been cooking with soapstone for much longer than that! The medieval Vikings also cooked in soapstone, it was the preferred cooking material in the eastern Mediterranean during the Middle Ages, and a
 medieval Arab cookbook claims soapstone was superior to metal cookware because it didn't affect food's flavor.  
These soapstone pots by Brazilian Home 
cook with remarkable evenness. Soapstone is well known for its ability to retain and evenly distribute heat. There are no hot spots in a soapstone pot, whether they're used on the stovetop or in the oven. For this reason they're absolutely ideal for low and slow 
cooking in moist heat. 
Beyond being great for cooking they're also perfect for serving. Not only are they absolutely gorgeous, but they also retain heat for so long that they'll keep dinner warm all through your meal! Just don't forget the trivet, the outside of the pots stays just as hot as the interior! 
They're also great for outdoor entertaining in the summer. Because soapstone retains cold just as well as it does heat, all you have to do is pop it in the fridge for an hour and your serving dish doubles as a cold pack! 
Handmade by artisans in Brazil, each piece is shaped from blocks with a chisel and finished by hand on a wheel. Much of the stone is sourced from left over construction material, and each pieces is completely unique, with natural variations in the hue and coloration. The shiny copper handles and hardware contrast beautifully with the matte stone for a modern, rustic and elegant look. 
To prepare each stoneware piece for its long life in your home, it must first be seasoned or cured with oil and heat. During this process your soapstone will reveal its individual hidden beauty and character. The soapstone will also darken with each use. 
Though it hardens with use, soapstone does have to be handled with some care the first few times you cook in it. It's an incredibly hard material and can withstand heat upwards of 1000 degrees, but thermal shock due to extreme temperature change can cause cracking.