IN STORE PICK UP AVAILABLE AT CHECKOUT & Free shipping on orders $125 and over
Login
Log in if you have an account
Dont have an account? Register
Addition Rosemary Cocktail Spice (Bitters): Whisk Sips video cocktail series
07 Oct 2020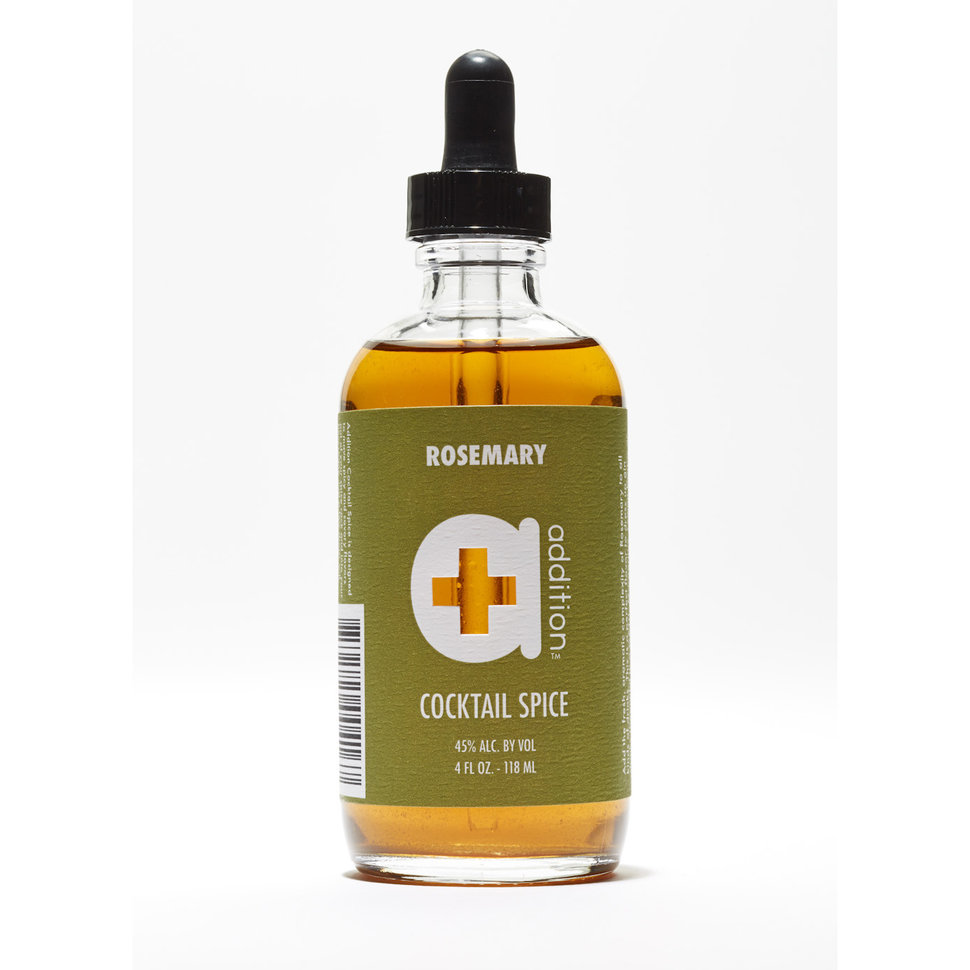 Cocktail Spice:
No chef would dream of preparing a dish without reaching into their spice rack. Addition thinks the same should be true for cocktails! Addition was founded with the goal of bringing spicy and savory flavors to beverages everywhere… Out of your spice rack and into your drinks! Additions' Rosemary Cocktail Spice is a perfect example of their philosophy. 
Addition's Story: 
With Addition Cocktail Spices, you can create beverages that taste exactly how you want. Cocktails and beverages should be fun! You should experiment with your drinks! You should also have the freedom to customize your cocktails to suit your exact taste. Above all, you should be able to enjoy beverages with a wide new range of flavors! You might even discover something you've never experienced in liquid form before.
All Addition products are proudly handcrafted in Seattle's Georgetown neighborhood. They use whole spices and fresh herbs and peppers in their traditional maceration process. Everything is chosen for top quality and freshness In other words, Addition's cocktail spices are made just like bitters. However, they're made without the traditional bittering agents used in bitters. As a result, they are packed with bright, clean, pure flavor.
Rosemary Cocktail Spice: 
Addition's Rosemary Cocktail Spice adds the bright, earthy, aromatic complexity of fresh rosemary to your favorite drinks and cocktails. Mix them with anything you want. They're a perfect complement to gin drinks, especially gin and tonics. They're also beautiful in fruity cocktails like Margaritas or Lemon Drops. They can even be a lovely way to dress up a glass of sparkling water! Please check out the recipe and watch the video below for more ideas on how to use Rosemary cocktail spice at home.
Rosemary Greyhound:
2 oz Vodka
4 oz Grapefruit Juice
1/4 oz Simple Syrup
4 to 5 dashes Rosemary Cocktail Spice
Rosemary sprig for garnish, optional
Combine Vodka, grapefruit juice, simple syrup, and bitters in a cocktail shaker with plenty of ice. Shake well and strain over ice in a rocks glass. Garnish with a rosemary sprig and enjoy!